Key considerations when choosing your CRM solution
We can all agree there are plenty of solutions and vendors to choose from when it comes to CRM as it is a fundamental requirement for organizations to effectively manage their contacts and sales pipeline. But it's so much more, and if you choose the right solution, you'll gain unprecedented productivity, collaboration and visibility to accelerate customer interactions that will lead to increased revenue.
Mobility
Truth is, in a world where everyone and everything is connected 24/7, if you aren't able to interact with your customers or react to a change that affects a meeting you're about to walk into, you'll be at a strong disadvantage. It's no longer enough to "get things done" in the office.

Having real-time access to all the valuable data within your Creatio Mobile CRM solution outside of the office is critical for success and will keep your mobile workforce a step ahead of the competition. Interactions with native device features such as mapping, dialing and email in conjunction with your CRM will help you achieve maximum productivity, wherever you are.

Look for a solution that is browser-based so it's easy to deploy, customize and manage. Think about how much easier it would be to edit all your account and contact information, view KPIs, access charts and keep track of your schedule and activities, right from your mobile device.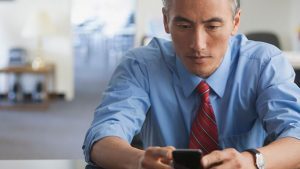 True 360-degree view of your customer
CRM does a great job at managing all of your commercial operations with rich customer profiles that you build by capturing information and interactions across sales, marketing, customer services, giving you a complete view of your customer.

But is it really complete? Does it really give you a full 360-degree view of all the touch points your organization has with your customer? Think about this example; you walk into a customer meeting excited to share a new module or upgrade path that will gain incremental business, but little did you know that your customer is frustrated because they can't seem to reconcile an invoice payment that has been made with your financial team. The meeting becomes a discussion about financial management instead of sharing exciting new product enhancements.

But, if you consider a CRM solution that can integrate with both front and back-office enterprise applications, such as ERP, supply chain management, and financial management, you'll truly be able establish a holistic view of each customer. In the example above, the meeting would have gone much differently because you would have been aware of the invoicing issue and could have resolved it with the financial team in advance of the meeting, giving you back control of your meeting agenda.


Creatio Account Timeline
Reporting and analytics
Every sales team needs analytics. You're probably already reporting on pipeline and performance metrics, and that's a great start. But, if you don't have an analytics solution in place, you lack the visibility to gain actionable insights into your business and make the necessary changes needed to improve results throughout the entire sales process.

You're probably doing the basics, from customer lookup, group, and reporting capabilities, to interactive dashboards, timeline visualizations, and custom reports; but consider how much more intelligence you can gain if you bring that data to life with interactive analytics to provide valuable insight into trends and identify key drivers of, or barriers to success.

With basic reporting, you know when you're not hitting your numbers, but do you know why? You need an analytics solution that can identify where you're falling short by tracking and analyzing sales team members' activities, like customer calls (e.g., quantity, time to response), emails, meetings, and demos. These are the insights needed to help you change course and get back on track for success.
Get a jump start on creating the business you have always wanted to create.
or simply give Dick at call: 269-445-3001
---
Summary

Be sure to consider these 3 things when choosing your CRM – it will keep you ahead of the competition and in sync with your customers to truly build and maintain lasting relationships.
Topics: Sales Enablement with CRM Purpose Build CRM Creatio CRM Choosing a CRM Solution