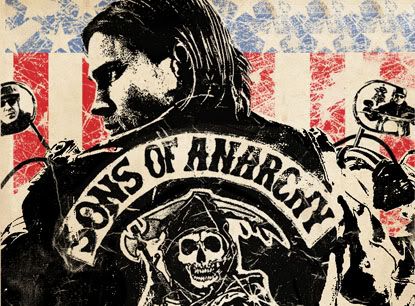 The FX TV series, Son's of Anarchy is an adrenalized drama with darkly comedic undertones that explores a notorious outlaw motorcycle club's (MC) desire to protect its livelihood. It is a popular TV series that recently ended after 7 successful and suspenseful years.
It is the story revolving around the creation and operation of the Sons of Anarchy club with look backs to the founder John Teller who had a better vision for the club and eventually saw the death of the club coming before his untimely demise. The series tells the story from the perspective of Jax Teller (son of the deceased John Teller) who is going through his own life discovery process. It can be compared to the stories of the interactions of the Mafia crime families as told in the Godfather movies.
It involves both personal and business relationships that seem to change on a daily basis. Who is friends or foes, who did what to whom, what are the agreements among the clubs, police, town leaders and so forth. It involves knowing what the secrets to keep are and which are to be shared. But my premise is that because of the secrets and lack of knowledge sharing the club directly moves into the wrong direction and continues to make the same mistakes. So here is my take on why the Sons of Anarchy would not use CRM but could have adopted the Core belief values and principle strategy of CRM for a much more rewarding life.